The Aspiring Entrepreneurs Guide to Stern (and other MBA programs)
NYU, New York City, and business school in general is becoming a better place to launch into the entrepreneurial ecosystem. 
Below is a cheat sheet for how to take full advantage of 2 years at Stern to pursue a career in entrepreneurship (specifically tech entrepreneurship).  Hopefully this list is useful for students at other business schools as well (especially schools in NYC).
This is not comprehensive, and I'll be updating it when I think of people, events, and activities I am most certainly forgetting. 
Thanks to everyone who has helped me figure all of this out slowly on my own.  My hope is that this list makes the process more efficient for others.
Summer Reading:
Mandatory
Books
Blogs:
Websites:
For Non-Technical People
Especially for the Aspiring VCs
Optional
Books

For Non-Technical People
Other blogs I like:
Other websites if you have time:
The Economist (no better way to come up with business opportunities than to understand trends globally)
Industry-specific sites depending on your areas of entrepreneurial interest (e.g., I read Paid Content because I care about media)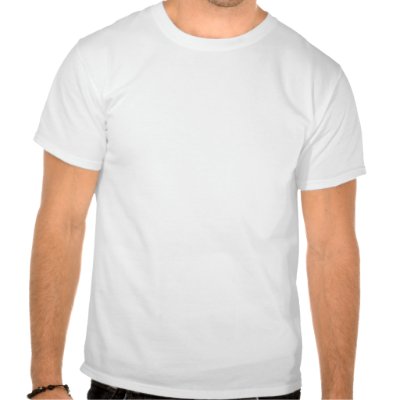 People to Follow on Twitter:
Fred Wilson, Mark Suster, Eric Ries, Vinicius Vacanti, Alex Osterwalder, Peter Sims, Hiten Shah, Steve Case, Chris Dixon, Eric Hippeau, Roger Ehrenberg, All Things D, Brad Feld, PandoDaily, Mike Lazerow, MG Siegler, Mike Arrington, David Tisch, Patrick Vlaskovits, John Borthwick, Nate Westheimer, NYU Entrepreneur, Frank Rimalovski, Alexis Ohanian, Lauren Goode (there are probably 50 additional NYC-based people that could be on this list, I just think this is a good mix)
Newsletters to sign up for:
Create Google News alerts for your verticals of interest
Professors to know:
Evan Korth (computer science professor, co-runs HackNY)
Glenn Okun (teaches a bunch of the Stern MBA entrepreneurial classes)
Hilary Gosher (teaching a night class, Partner at IVP, **awesome**)
Larry Lenihan (teaches "Ready, Fire, Aim" for undergrads, MD of FirstMark Capital, great NYU friend)
Cynthia Franklin (adjunct professor, helps run the Berkeley Center for Entrepreneurship)
Luke Williams (newly appointed Executive Director at the Berkeley Center)
Jeffrey Carr (teaches several courses focused on entrepreneurial marketing)
Norman White (information science professor at Stern, teaches a web and mobile application development course, has servers students can use)
Adam Penenberg (he is a freakin editor at PandoDaily…)
Greg Coleman (seriously missing this class was a MASSIVE blunder on my part)
ITP professors (I could have done better here)
NYU-Poly (I really could have done better here)
Other people to meet:
Events to go to:
Every single free talk from real entrepreneurs at Stern
Demo days for every incubator and accelerator you can get into (many take place at General Assembly)
At least 1 or 2 relevant Meetups in verticals you care about a month
Lean Startup Machine (at least once go to the New York program, contact @to2 for details and potential student discount)
HackNY Hackathon
Places to hang out:
Groups to join at Stern:
TANG/EMT
EEX
Potentially a club that is in a vertical of interest to you
LABA (for the parties)
Tech@NYU (do it, do it, do it…)
ACM (if you write code)
Classes:
Foundations of Entrepreneurship
Managing Growing Companies
Entrepreneurship in the New Economy
Designing and Developing Web and Mobile Applications
Competitive Strategy in the Marketplace (tons of work, but will satisfy all your lifelong desires to apply military analogs to business)
Brand Strategy
Accounting (multiple accounting classes if possible)
Venture Financing
Greg Coleman class if he teaches again
Semester 1:
Email second year MBAs who have started companies or are involved in entrepreneurship groups, ask them for advice on all the things above (in case they have other suggestions).
Apply for InSITE, a Fellowship program for graduate school students interested in entrepreneurship, venture capital, and technology.  Not easy to get accepted (still not sure what they were thinking) but one of the best things I've done.  Well worth the time and effort. 
Meet with recent grads working at startups in NYC for coffee, ask them about what they did at Stern, know more about their companies than 99% of people out there, make good suggestions.
Start hitting all the events listed above.
Learn the basics of writing code and treat it as an extra and more important class.  You don't need to be fluent, but you need to speak the language.
Download Evernote and start storing interesting articles, ideas, and other stuff in one place.  Go back and read it from time to time.
Join Tech@NYU and get to know non-Stern NYU students (seriously, if you don't tap into the broader school you might as well have been home schooled for your MBA)
Semester 2:
Look at the recently funded companies from investors like Lerer Ventures, SV Angel, IA Ventures, RRE, Founder Collective, Thrive Capital, etc. across the first semester.

 

Figure out the one with the most potential (in your opinion, not according to TechCrunch).

 

Think of 3-4 ways you can add immediate value to their business and aggressively pursue an unpaid internship for the semester.

 

(When I was a first year this company was GroupMe, and David Lee told me so.

 

Whoops, should have done this…)
Keep up the networking like crazy.

 

Skip class if you have to, but get out and meet people in NYC tech.
Pick a few verticals or types of businesses you think are interesting and do some real deep dives.

 

You can afford to spend time knowing more about certain areas than most of the pundits and bloggers that never get more than Twitter or blog-level deep on this stuff.

 

Go really deep.

 

(Forthcoming blog post on this.)
Rapidly test your business ideas. You can knock out 75-80% by applying a little pressure (e.g., getting out of the building and talking to users/customers and applying the physics/economics of the industries to your mental financial model).
Go to SXSW or San Francisco.  Or both.  Set up some casual coffee chats with NYU alumni and just people from cool companies.  Go out on the town. 
Summer:
I'd like to say take a startup internship if you can get it.

 

But, sometimes you need to pay the rent.

 

I worked in TMT banking.

 

Personal decision and depends on whether you can find a paid internship in tech and how many fixed expenses you have (FYI: East Village can be expensive…).

 

Google and other big tech companies have internships that are paid though.
Semester 3:
Try to start a business.

 

(You can also start this in year 1).  Business school offers time and access to unique resources.

 

No better time to try to launch a venture.

 

Playing the student card when conducting research goes a long way.
Enter the business plan competition.  But don't let it get in the way of real progress, throw your hat in the ring.  $75k with zero dilution can be worth the time if it doesn't hinder things you would do anyway.
Good tools for the effort: GoMockingbird or Balsamiq, Unbounce, monthly subscriptions to Adobe Photoshop and Illustrator (30 day free trials), free survey software from Qualtrics from Stern Apps, the NYU business resource library, and classmates (for ideation partners, survey respondents when appropriate, and partners).
Try to TA an entrepreneurial class for undergraduates.  You will meet some great young entrepreneurs.  One of my better decisions.    
Semester 4:
Hustle, hustle, hustle.
Play the "I'm a student and I'd love to learn…" card over and over and over again with potential mentors, customers, users, employers, investors, etc.
Don't freak out because you don't have a job lined up.
That's all I've got so far.
embravaco likes this
aspartanlife reblogged this from landofdablind
landofdablind posted this