Live From The Land of Da Blind
Jun 18
What the data reveals about how to make SaaS secret sauce -
Life would be much easier if a great product was the only requirement for a great business. Of course, talk to any vineyard owner or long-time New York Times shareholder and they can attest that th…
May 26
10 Things I Learned From My Startup Experiences
I was asked the other day what I'd learned from my startup experiences. After rattling off a bunch of things, I figured I'd write a few down.
I really wanted to use the David Foster Wallace essay title "A Supposedly Fun Thing I'll Never Do Again" for this post, but I'll probably do it again.
Here are 10 non-exhaustive things I've learned in no particular order:
It's easy to arm chair QB, it's hard to execute.

It doesn't matter what people think of your idea, they probably don't know the space that well, figure out if it's a good idea yourself.

When a good manager meets a bad business, it's the business that keeps it's reputation. (Credit: Warren Buffet)

Failure isn't a waste of time, prolonging it is.

Businesses are like snowflakes, each is unique. Don't copy another business expecting the same results. Small particulars can have a huge impact on overall success/failure. 

You need to love your space, literally LOVE it, or you'll get tired of it quickly.

Picking partners is the hardest thing to do, be rigorous.

You and your partner(s) should really have different skill sets.  

Focus.

Until you're visibly successful, nobody cares. Once you're somewhat visibly successful, people will assume you're more successful than you really are, which in some ways feels worse.
May 24
Memo to this year's YC class: It's damn hard to build an enterprise company -
Among VCs and entrepreneurs like myself, there's a lot of talk about the recent pivot from consumer startups to enterprise software. It seems that many young founders have now decided they'd rather…
May 19
So You Wanna Be A SaaS Superstar?
"So you wanna be a rap superstar and live large? A big house, five cars, you're in charge"
- "Rap Superstar" by Cypress Hill
I love hip-hop so I'm brazenly stealing Ben Horowitz's style of using rap lyrics.
The Enterprise, So Hot Right Now:
The idea for this post came from observing the recent "pivot" from consumer startups to enterprise software, particularly among new entrepreneurs.
The shift to the enterprise is a bit of a "tail wagging the dog" situation. The poor performance of a few consumer IPOs coincided with the strong performance of SaaS IPOs, and since IPOs have traditionally been a main way for VCs to find liquidity, they shifted their investment focus. When this happens, entrepreneurs often adopt new passions.
That's not to say there aren't great things about the enterprise. Three of my favorite attributes of enterprise SaaS businesses are: 1) There is less business model risk 2) It's easier to identify pain-points to address (relative to ephemeral tools for fighting boredom) 3) Buyers are sometimes more rational.
In addition, there is a lot of opportunity in the enterprise.
Gartner forecasts that the SaaS market will grow at a CAGR of 19.5% through 2016, from $13.5B in 2011 to $32.8B in 2016. This estimate might be borderline conservative when you consider that Oracle and SAP alone did $58,510,000,000 in revenue last year. Really.
However, enterprise businesses are not easy to build.
The Analysis:
If you're of the entrepreneurial blog reading crowd, you're likely familiar with the refrain: "It's become cheaper to start an enterprise business, but it's still expensive to scale." This statement is true.
However, in an effort to create more actionable advice for budding Marc Benioff's, I decided to analyze 12 recently IPO'd SaaS businesses to tease out more insights about what it takes to build a big enterprise software business.
Yes, you can start a successful enterprise business without an IPO. However, I'm focusing on businesses that have reached an IPO for two reasons: 1) Data availability 2) While a sale to a big company is in the roadmap for many successful SaaS businesses, the IPO is still the deus ex machine in the back of most people's minds when they start and invest in SaaS businesses.
Here are the companies I looked at:
For this analysis, I used the first S1 filing for these companies, the logic being that it's when everyone first feels that the company is ready for primetime. The business has reached a point where they're comfortable sharing the financials with potential public investors.
Here are my takeaways.
Ain't No Half Steppin:
If you start a SaaS business you will not be Kevin Systrom; you will be Sisyphus.
A SaaS business takes a lot of money and a lot of time.
Time:
The average time between founding and IPO was 9.5 years and the median was 8 years. At a minimum expect to spend 7 years building your business, though it could take 13 years.
Funding:
Raising money is painful for almost everyone. But if you start a SaaS business you should probably learn to love it. Why? Because you'll be doing it a lot.
On average, these companies raised 4.45 rounds of funding (not including seed rounds) with a median of 4. At a minimum, these companies raised 3 rounds and many raised 6 rounds (that's a Series F, as in "F***, I need to do this again?!")
The average amount of money raised by these companies was $109 million, with a median amount raised of $74.2 million. The lowest amount raised, by far, was Bazaarvoice at $19.9 million. The most? Over $300 million.
Hope You Like Sales:
So why does it cost so much to start a SaaS business? Feet on the street.
Enterprise software is competitive, so the need to have smart, savvy sales reps delivering insights face-to-face to potential buyers has not gone away. There's no click-to-buy.
As a result, on average 35% of the total employees at these companies were in sales and marketing at the time of the S1 filing, with a median of 37.6%.
Given the salaries commanded by talented sales reps, this translated into major expenses. As a percentage of revenue, sales and marketing expense was 45% on average, versus 20% for R&D and 15% for G&A respectively.
You Must Be This Tall:
All of the investments in sales and marketing are to accelerate and get to scale, but what is scale? Or at least enough scale to go public.
Based on the companies I looked at, the average revenue for the most recent FY as of the S1 filing was $73 million with a median of $61 million. The smallest companies were at $36 million, the largest at $134 million.
In terms of employees, the average size was 532 and the median size was 363.  
Only For Real Gs:
For those of you who haven't perused the beach reading classic Valuation: Measuring and Managing the Value of Companies between Pacificos in Aruba, the central lesson of the book, and any corporate finance textbook, is that value is driven by cash flow, which is driven by return on invested capital (ROIC) and growth. ROIC is simply operating profits adjusted for taxes divided by invested capital.
All of this comes together in a formula subtly titled the Zen of Corporate Finance: Value = (NOPLAT x (1-[growth/ROIC])) / (WACC – g)
Why does this matter? It matters because most SaaS businesses have little or no operating profit as they scale, so they need to grow with a capital "G" to command a good valuation.
For the companies analyzed, the average 1-year revenue CAGR as of their S1 filing was 59% and the average 2-year revenue CAGR was 75% (the medians were 55% 1-year CAGR and 85% 2-year CAGR).
These growth rates may not feel impressive, but keep in mind this growth is in dollars forked over by skepitcal enterprise buyers, not new Twitter accounts.
Generally the more money these companies lost, the faster they were growing.
There is of course some causation at play here.
Round and Round, Round We Go:
As noted above, a SaaS business requires a lot of money to scale because scaling requires a big sales and marketing team, which is needed to achieve the rapid growth expected in the absence of cash flow, due in large part to sales and marketing costs.
So these businesses are in a constant state of raising capital and scaling the sales team, in addition to building an awesome product and supporting it.
The circle looks something like this:

This approach is driven by two realities: 1) These companies are pursuing large markets, with a lot of opportunity 2) They are competing against behemoths, so they can't show up to a gunfight with a knife.
The Promised Land:
So why go through the effort?
SaaS business are great businesses over the long-term. Why? Potential margins and recurring revenue.
The average gross margin for these companies at their S1 filing date was 65% with a median of 66%.

The implication is that once these businesses have scaled, and more revenue is coming from renewals, the 45% of revenue spent on sales and marketing can be reduced. The result is a high margin business with predictability. The Promised Land.
Conclusion:
If you just spend 9.5 years raising $110 million dollars across 5 rounds of funding, and hire 530 employees, managing a sales and marketing team of 160 people, while building a world-class product that can win in the hyper-competitive enterprise software business, to reach $70 million in annual revenue, you can create a high margin business with predictability.
Sure you don't want to build a dating app?
The dogs on main street howl 'cause they understand If I could take one moment into my hands Mister I ain't a boy, no I'm a man And I believe in a promised land
"The Promised Land" by Bruce Springsteen
Oct 30
Apr 15
[video]
Mar 28
[video]
Mar 20
Put The Pressure On
Ben Horowitz starts every blog post by quoting a rap song.  I love this.  First, because I love rap.  Second, because there are a lot of amazing lessons in the lyrics.  Much in the same way people pull lessons out of Sun Tzu.
I was listening to Biggie today, and at the same time I was looking at press for a pseudo competitor to a business I've been working on.  In the Biggie song I heard a great line that I've always loved, and I thought it was really applicable.  The line was:
"The rings and things you sing about bring em out, it's hard to yell when the barrel's in ya mouth."
- Biggie, Rap Phenomenon
The lesson I took away from this line is simple: It's easy to get wrapped up in every press release, interview, mention, and boast from "competition" when you're starting a business (and even when you manage a mature business).  Rather than obsessing about it, do the only thing that will shut them up: take it to them.
PR, interviews, and generally talking about your company never wins the game.  Let competitors sing about the rings and things, put your head down, make a better product, put them on the defensive, then see how much yelling they do…
Feb 25
The Aspiring Entrepreneurs Guide to Stern (and other MBA programs)
NYU, New York City, and business school in general is becoming a better place to launch into the entrepreneurial ecosystem. 
Below is a cheat sheet for how to take full advantage of 2 years at Stern to pursue a career in entrepreneurship (specifically tech entrepreneurship).  Hopefully this list is useful for students at other business schools as well (especially schools in NYC).
This is not comprehensive, and I'll be updating it when I think of people, events, and activities I am most certainly forgetting. 
Thanks to everyone who has helped me figure all of this out slowly on my own.  My hope is that this list makes the process more efficient for others.
Summer Reading:
Mandatory
Books
Blogs:
Websites:
For Non-Technical People
Especially for the Aspiring VCs
Optional
Books

For Non-Technical People
Other blogs I like:
Other websites if you have time:
The Economist (no better way to come up with business opportunities than to understand trends globally)
Industry-specific sites depending on your areas of entrepreneurial interest (e.g., I read Paid Content because I care about media)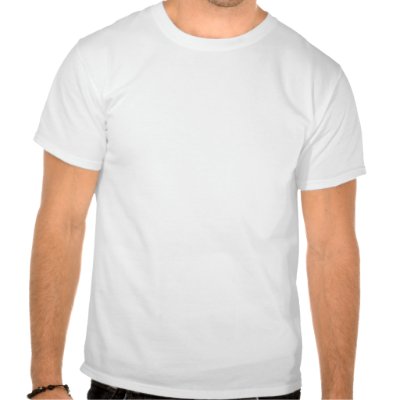 People to Follow on Twitter:
Fred Wilson, Mark Suster, Eric Ries, Vinicius Vacanti, Alex Osterwalder, Peter Sims, Hiten Shah, Steve Case, Chris Dixon, Eric Hippeau, Roger Ehrenberg, All Things D, Brad Feld, PandoDaily, Mike Lazerow, MG Siegler, Mike Arrington, David Tisch, Patrick Vlaskovits, John Borthwick, Nate Westheimer, NYU Entrepreneur, Frank Rimalovski, Alexis Ohanian, Lauren Goode (there are probably 50 additional NYC-based people that could be on this list, I just think this is a good mix)
Newsletters to sign up for:
Create Google News alerts for your verticals of interest
Professors to know:
Evan Korth (computer science professor, co-runs HackNY)
Glenn Okun (teaches a bunch of the Stern MBA entrepreneurial classes)
Hilary Gosher (teaching a night class, Partner at IVP, **awesome**)
Larry Lenihan (teaches "Ready, Fire, Aim" for undergrads, MD of FirstMark Capital, great NYU friend)
Cynthia Franklin (adjunct professor, helps run the Berkeley Center for Entrepreneurship)
Luke Williams (newly appointed Executive Director at the Berkeley Center)
Jeffrey Carr (teaches several courses focused on entrepreneurial marketing)
Norman White (information science professor at Stern, teaches a web and mobile application development course, has servers students can use)
Adam Penenberg (he is a freakin editor at PandoDaily…)
Greg Coleman (seriously missing this class was a MASSIVE blunder on my part)
ITP professors (I could have done better here)
NYU-Poly (I really could have done better here)
Other people to meet:
Events to go to:
Every single free talk from real entrepreneurs at Stern
Demo days for every incubator and accelerator you can get into (many take place at General Assembly)
At least 1 or 2 relevant Meetups in verticals you care about a month
Lean Startup Machine (at least once go to the New York program, contact @to2 for details and potential student discount)
HackNY Hackathon
Places to hang out:
Groups to join at Stern:
TANG/EMT
EEX
Potentially a club that is in a vertical of interest to you
LABA (for the parties)
Tech@NYU (do it, do it, do it…)
ACM (if you write code)
Classes:
Foundations of Entrepreneurship
Managing Growing Companies
Entrepreneurship in the New Economy
Designing and Developing Web and Mobile Applications
Competitive Strategy in the Marketplace (tons of work, but will satisfy all your lifelong desires to apply military analogs to business)
Brand Strategy
Accounting (multiple accounting classes if possible)
Venture Financing
Greg Coleman class if he teaches again
Semester 1:
Email second year MBAs who have started companies or are involved in entrepreneurship groups, ask them for advice on all the things above (in case they have other suggestions).
Apply for InSITE, a Fellowship program for graduate school students interested in entrepreneurship, venture capital, and technology.  Not easy to get accepted (still not sure what they were thinking) but one of the best things I've done.  Well worth the time and effort. 
Meet with recent grads working at startups in NYC for coffee, ask them about what they did at Stern, know more about their companies than 99% of people out there, make good suggestions.
Start hitting all the events listed above.
Learn the basics of writing code and treat it as an extra and more important class.  You don't need to be fluent, but you need to speak the language.
Download Evernote and start storing interesting articles, ideas, and other stuff in one place.  Go back and read it from time to time.
Join Tech@NYU and get to know non-Stern NYU students (seriously, if you don't tap into the broader school you might as well have been home schooled for your MBA)
Semester 2:
Look at the recently funded companies from investors like Lerer Ventures, SV Angel, IA Ventures, RRE, Founder Collective, Thrive Capital, etc. across the first semester.

 

Figure out the one with the most potential (in your opinion, not according to TechCrunch).

 

Think of 3-4 ways you can add immediate value to their business and aggressively pursue an unpaid internship for the semester.

 

(When I was a first year this company was GroupMe, and David Lee told me so.

 

Whoops, should have done this…)
Keep up the networking like crazy.

 

Skip class if you have to, but get out and meet people in NYC tech.
Pick a few verticals or types of businesses you think are interesting and do some real deep dives.

 

You can afford to spend time knowing more about certain areas than most of the pundits and bloggers that never get more than Twitter or blog-level deep on this stuff.

 

Go really deep.

 

(Forthcoming blog post on this.)
Rapidly test your business ideas. You can knock out 75-80% by applying a little pressure (e.g., getting out of the building and talking to users/customers and applying the physics/economics of the industries to your mental financial model).
Go to SXSW or San Francisco.  Or both.  Set up some casual coffee chats with NYU alumni and just people from cool companies.  Go out on the town. 
Summer:
I'd like to say take a startup internship if you can get it.

 

But, sometimes you need to pay the rent.

 

I worked in TMT banking.

 

Personal decision and depends on whether you can find a paid internship in tech and how many fixed expenses you have (FYI: East Village can be expensive…).

 

Google and other big tech companies have internships that are paid though.
Semester 3:
Try to start a business.

 

(You can also start this in year 1).  Business school offers time and access to unique resources.

 

No better time to try to launch a venture.

 

Playing the student card when conducting research goes a long way.
Enter the business plan competition.  But don't let it get in the way of real progress, throw your hat in the ring.  $75k with zero dilution can be worth the time if it doesn't hinder things you would do anyway.
Good tools for the effort: GoMockingbird or Balsamiq, Unbounce, monthly subscriptions to Adobe Photoshop and Illustrator (30 day free trials), free survey software from Qualtrics from Stern Apps, the NYU business resource library, and classmates (for ideation partners, survey respondents when appropriate, and partners).
Try to TA an entrepreneurial class for undergraduates.  You will meet some great young entrepreneurs.  One of my better decisions.    
Semester 4:
Hustle, hustle, hustle.
Play the "I'm a student and I'd love to learn…" card over and over and over again with potential mentors, customers, users, employers, investors, etc.
Don't freak out because you don't have a job lined up.
That's all I've got so far.
Jan 30
To whom will ignore your email: David Tisch on communicating with potential investors
My blog post for the NYU Entrepreneurs Network blog about David Tisch's talk for the NYU Entrepreneurs Speaker Series.
On January 26thDavid Tisch, the Managing Director of TechStars New York, kicked of the NYU Entrepreneurs Network Speaker Series with a talk formally titled "How to Talk to Your Investors" and informally titled by David "How to Stop Sucking at Email".
David, who has invested in over 90 companies through TechStars and personally through The Box Group, such as GroupMe, Fab.com,  Flavors.me, Dispatch, numberFire, and Nestio, was his usual no B.S. and funny self.  He offered innumerable highly practical tips about raising money, communicating with potential investors, and even some tips on managing your own inbox (he gets to between 400-800 emails per day…).
David kicked off the presentation by relating the skills and techniques required to communicate effectively with investors as being very similar to those required to communicate well with potential customers.  I could not agree more. 
First and foremost David discussed knowing your audience.  Most investors make volumes of blog posts, interviews, and other information available online, and they expect you to read it.  As an example, if you are meeting with Fred Wilson and you haven't read AVC, you are literally crazy.  (Side note: you're crazy if you're starting a tech company and you aren't reading AVC regardless of whether or not you have a meeting with Fred).
Next David discussed some email etiquette.  His suggestions weren't just his preferences— they were based on a survey that asked investors their email pet peeves.  Some of the key tips he offered were to send emails of no more than 3-4 sentences (don't go all Tolstoy-esque), make your emails searchable by putting your company name in the subject and including other relevant key words, put attachments in nice formats like PDF and describe the document in the file name (e.g., "sick.ly demo 1.27.2012" "pay.me investor deck 1.27.12"), respond quickly, over-CC, don't under-CC, and don't ask open ended questions.  The big takeaway: make life easy for investors and don't create more work for them.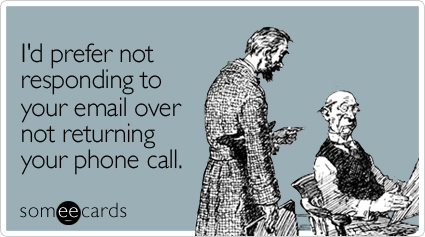 Specific to cold-emailing, David suggested you should try to avoid it.  Get an introduction to someone you really want to invest in your business.  If you don't know anyone in common, work to develop those relationships over time.  However, make sure you're getting an introduction from someone that actually knows the investor (and the investor actually likes and trusts!).  If you get introduced to David by someone he doesn't know or like, you are primed to be a use case for his Boomerang plug-in (he will respond right away, but it won't get sent for a week, freakin brilliant).
If you must resort to cold-emailing, again, do your homework and personalize it in some way.  For example: "Hey David, What do you think of the Giants chances in the big game? (Side note: don't actually use the phrase "big game").  Next, make the email extremely concise – like 3 sentences.  Lastly, send it at a time when an investor might notice it.  David personally thinks Sunday night, the rudest time for "normals", is actually the best time to reach a VC because they're cleaning their inbox before the next week.  Outside of Sunday night, Tuesday is a decent bet.   
Once you get a meeting and a chance to pitch your firm, David emphasized that you should not sell your company by selling.  Sell your company by being good.  Don't focus on the features of your product, focus on the benefits.  For your deck, the following is a high-level outline of what you should have, although there is no single right format:
· Who you are
· What you're doing
· Why
· Where you're at
· Where you're going with it (and your $$ ask, though that might be different slide)
· Some market slide(s) with market size, total potential customers, competition
· Product (2-4 most important screen shots)
Other tips for the pitch are to not save the big reveal (if you have a rock-star team, make the team slide #1), don't outline the general market (e.g., "mobile") outline the addressable market, and mention the competition because if you say you don't have any it will ruin your credibility. 
Lastly, just remember the following chart from Mark Suster:
Each time an investor interacts with you it is important to be more impressive than the previous interaction – that's how you get funded.  So do your homework, be meticulous in your communications and interactions, and make progress. 
In all, it was a great talk as usual with a ton of extremely practical advice.
Ben Sesser, Stern MBA 2012
@bsesser